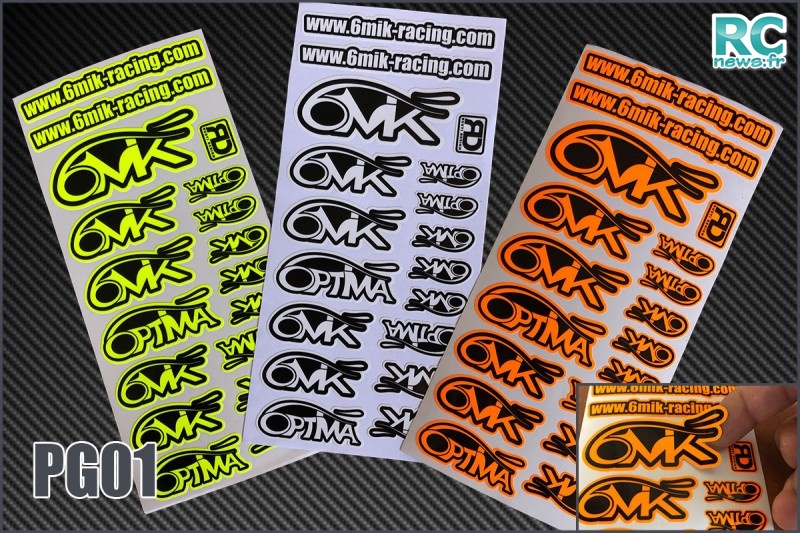 Nouveaux autocollants officiels 6MIK fabriqués par Rusti Design. Prédécoupés et résistants
au carburant, ils sont disponible en jaune fluo, blanc et orange fluo. Taille: 210 x 100 mm.

GB – New 6MIK official stickers made by Rusti Design. Pré-cut and fuel proof, available in Fluo
Yellow, white and Fluo Orange. Size: 210 x100 mm.
To be provided do ask to: team6mik@orange.fr

Pour s'en procurer, il suffit d'envoyer 2 timbres au tarif lettre (1 timbre pour l'enveloppe
retour + 1 timbre par planche commandée) avec vos coordonnées à l'adresse suivante.

Pensez à préciser la couleur que vous désirez.

6MIK
17, rue de Seignelay
89550 HERY